Brisbane North
Why Sell Your Car To QLD AUTO BUYERS?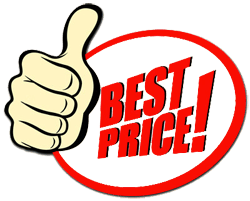 If you're thinking of selling your car let's consider what's involved. There are several different ways and methods to sell your car.
At the end of the day, all you want is the best price, for the least fuss. Sounds simple. Let's look at what options are really available to you, and how this would affect the price you finally achieve for your vehicle.
If you find yourself in the difficult position of having to sell your car regardless of price, in order to raise an amount of cash very quickly, this could leave you in quite a predicament, as you would be at the mercy of the unscrupulous dealers. It is important that you offer your car to the right dealer. For instance, dealers who buy Toyota, don't buy Audi & vice versa. By contacting Cash for Cars Brisbane North service, you would be assured of receiving a competitive and fair price for whatever make and model your vehicle happens to be.
When you want to sell your used car there are plenty of ways to go about it. So why would you choose Cash for Cars Brisbane North?
We cut out any hassle of selling privately. You don't have to meet strangers who want to haggle over price, and you'll save the cost of advertising in magazines/newspapers or online.
Cashing Your Car Quickly in Northern Suburbs of Brisbane
At QLD Auto Buyers we offer a fair price based on the market value of your car. We will come to you at a time and place convenient for you (usually your home, but we can come to your workplace). So you don't have to drive your car to us, then have the expense of travel costs to get back home once we buy your car.
We also don't charge for instant bank transfer, so when you agree to sell your car to us, we will transfer the agreed price into your nominated bank account free of charge.
The car is then the property of QLD auto buyers, and we will arrange for the car to be collected once you are happy that you have received payment into your account.
Unlike some other car buying companies, we don't charge for inspecting the vehicle. We have car buyers throughout Queensland (Ipswich, Toowoomba, Logan, Sunshine Coast & Gold Coast), who wear our uniform and will arrive to see you in one of our vans, so you will know exactly who has come to buy your car.
Can you value my car for free?
We can buy your car from you, and it is only natural that you'll want the vehicle valued first so you know how much you will receive in payment for your car. We offer our customers a fast free car valuation in order to maintain transparency throughout the transaction, and to give you time to consider your options of getting a quick sale.
Will you give a free valuation for my car even if it is not in great condition?
We specialize in buying cars of all makes, models and conditions. It is our aim to provide an expert valuation on all kinds of vehicles before we buy them. You are not obligated to sell your car to us even when you receive a valuation. Above all, we want our customers to get a fair deal. This is why you won't experience haggling when you deal with us. We will offer a fair price on any vehicle from the very start.
Benefit Of Selling to Cash for Cars Brisbane North
If you are tired of trying to sell your car privately and want to get rid of it instantly, simply get in touch and we will do our best to help you.
Selling your old car has never been easier before, so don't hesitate – get a free quote today with Cash for Cars Brisbane North and come one step closer to getting rid of your unwanted truck. Our process is designed to get you the most, so trust us when we say that we will truly do everything that's in our power to help you.
See more at:  Sydney car buyers, New Zealand car buyer.